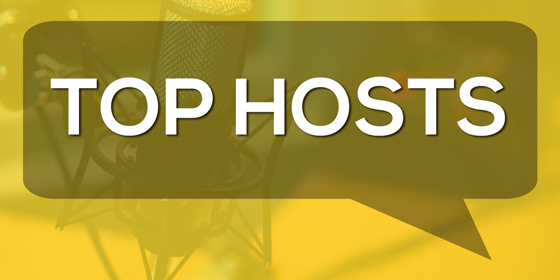 ---
The Authors Show is more than a "show" in the traditional sense of the word.  It is a professional audio & video marketing program offering authors from around the world multiple long lasting exposure opportunities for their work.
---
---
Dee Wallace has worked as an author, teacher, dancer and actress in film, television and the stage for over 30 years. With over 100 credits to her name, Ms. Wallace is a true tour de force in this industry, working with countless directors, producers and some of Hollywood's biggest names including Steven Spielberg, Peter Jackson, Wes Craven, Joe Dante, Stephen King and Blake Edwards. Dee's career began in New York where she studied with famous acting teacher Uta Hagen before moving to Los Angeles where she continued to hone her craft with her mentor Charles Conrad. Her many feature film credits include such classics as The Hills Have Eyes, The Howling, Cujo, Secret Admirer, The Frighteners, 10, and most notably her starring role in one of America's most celebrated films, E.T. The Extra-Terrestrial, directed by Academy Award winning director and film icon Steven Spielberg. She was recently featured in the exciting new remake of Rob Zombie's Halloween. Her countless television credits only add more cache to an already illustrious acting career, with starring roles in over twenty Movies of the Week and four hit television series including her most recent portrayal as the passive aggressive matriarch in a very dysfunctional family on the 2006/7 ABC comedy "Sons and Daughters". Other most recent television credits include, "Grey's Anatomy," "Cold Case," "Without a Trace," "Ghost Whisperer," and a recurring role on "My Name is Earl." As a much sought after celebrity and renowned actress, Dee has appeared on every major news and talk show and has been featured on E! True Hollywood Stories, Oprah and The O'Reilly Factor. Her speaking engagements include numerous national and international venues including the Love and Harmony Forum in Tokyo, Japan; the Dillion Lecture Series; Unity Temple; the Kansas Film Commission; Spiritworks; Energetic Healing seminars throughout England, and her own healing and teaching seminars throughout the United States. On a weekly basis, Dee conducts numerous private healing sessions at her office in Woodland Hills, California. As an author, Dee has written a book devoted to the art of self-healing. She conducts monthly workshops to introduce people to the healing techniques outlined in her book, Conscious Creation. In addition to her ongoing work with fellow actors as an acting teacher and mentor, Dee devotes all her extra time to her beautiful daughter Gabrielle.
---
---
Dreamvisions 7 Radio Network is a conscious caring company, which regards ethics and honesty vital to conducting successful business. Our intention is in serving our listeners, radio hosts and advertisers so they may experience the pleasure and satisfaction of success and the good that is inherent in the universe. The vision of Dreamvisions 7 Radio Network is to continue the expansion of our syndicated global network while offering inspiring messages, healing modalities and life transforming tools. As we journey forward we hold the space for all to experience the wonder of Life and the magnificence within us all. Learn more at 
Dreamvisions7Radio.com
---
---
The Gathering Road
podcast - Stories courage, passion and uncommon adventure. Hosted by dedicated traveler,
Elaine J. Masters
, Indie Excellence award-winning author and international scuba diver. The Indie Excellence Best Audio award winning author of Drivetime Yoga and Flytime Yoga is also a freelance travel writer and founder of the
Tripwellness.com
blog When she's not on the road, Elaine is the co-organizer of the
Travel Massive San Diego
,  bringing together travel writers and industry professionals, a part of the global network of those working in the travel industry.
Follow Elaine:
@tripwellness
  on Twitter /
Tripwellness
on Facebook,
Pinterest
and as tripwellgal on
Instagram
---
---
Inside Out Radio broadcast two different Inside Out sources. Rachel Moore host an empowerment call once a month where she teaches on topics that inspire the listeners to turn their hopes and dreams from the inside out as the become more, do more, and to have more of an abundant life.  To listen in on the live broadcast, dial 478-250-9799 at 9pm EST on the 4th Tuesday nights of each month.  Rachel also host the Inside Out Living Show, where she interviews a special guest monthly on the show.  The show broadcast occurs on the 3rd Thursdays at 8pm EST.  Dial (478) 250-9799 to listen in on the live interviews. Inside out is here to empower you from the inside, to empower your mind, to strengthen your will, so that you are transformed from the inside out, so that you can live out the life of your dreams.
---
---
Award-winning entrepreneur and "Success Acceleration Coach" for entrepreneurs,
Nadine Lajoie
is also an  international speaker and 
#1 best-selling author, 
known as "
The Motorcycle Racer who Sings like an Angel
". From suicidal to semi-retired at 36 years old from her financial business, Nadine will energize and "IN-Power" you with stories, tools and strategies to achieve high performance, ACCELERATE your success and put you on the fast track to realize your dreams with balance and passion…at 180 mph! Nadine appeared in
Forbes
,
USA Today
,
CBS Money Watch
,
ABC
, spoke at
TEDx
 and
The California Women's Conference
, among top speakers like Jamie Lee Curtis, Les Brown, Marianne Williamson, John Gray, Michael B. Beckwith, "IN-Powering" countless others worldwide with a completely UNIQUE NEW "twist" using
motorcycle racing
as a metaphor for life and business.  She provides a powerful and energetic message to embody success, adrenaline and power with softness, music, personal growth, as well as business/finance concepts with her tremendous experience. Her presentations, workshops,
coaching
, training programs, radio show and upcoming reality TV show, allow people to participate in a very unique experience that carries a powerful, intense, diversified, dynamic and positively charged message.  
Her music
and motorcycle meditation help participants to open their hearts and go deep inside to touch the spirit that will change their lives and help them "RACE" towards their dreams! In 2011, she became a #1 best-selling author (Amazon/Dreams) with her first published book
"Win the Race of Life…With Balance and Passion at 180 MPH!" 
and was 4 times finalist for  book Awards in
London
and
USA
(
Wild Card
,
Inspirational
and
Young Adults
). She also co-authored with the world's leading motivational speaker
Les Brown
, another best-selling book 
Fight For Your Dreams
. Nadine is also the Host of
Win The Race of Life
 on
WomensRadio
.  
Win The Race of Life 
features experts who overcome challenges to attain success personally, professionally and at different levels: personal, professional and spiritual.  Nadine uses motorcycle racing as a powerful metaphor to save lives with fun and passion and provide positive and uplifting inspiration worldwide. Please leave your comments about the show, questions and testimonials in our voice mail at
(512) 827 - 0505 ext 2793,
or send an email at
Conference@NadineRacing.com
. Please visit
www.NadineRacing.com/radio-show
 regularly to know more about our next guests, or to become a guest, a sponsor or a participant to be coached on the show.
   We are planning to broadcast new shows every 7th and 21st of the month in English, and one in FRENCH on the 14th.
Nous prévoyons diffuser une émission chaque 14e jour du mois en FRANÇAIS.  Soyez des nôtres!
---
---
Pat Lynch
In 1969 at the age of 25,
Pat Lynch
, having already served as the Press Secretary for a U.S. Senator and Congressman, founded her first advertising agency in Atlanta, Georgia. Ms. Lynch was the first woman to begin an advertising agency single-handedly in the South. By 1977, she had been listed twice in
The World's Who's Who of Women
and most recently in the
International Who's Who
and
Strathmore's Who's Who
. In 1996, she began
Women's Online Media and Education Network
(W.O.M.E.N.) which produces
WomensRadio
, in order to "give women a greater voice!" WomensRadio, a converging medium, had its beginning on the Web as a rich, content Website for women leaders. In 2001, her company also began
WomensCalendar
. Today it is the largest databank of women's events in the world, #1 in all the major search engines and reaching hundreds of thousands of women leaders each week. In the summer of 2004, the company launched the
SpeakerSpot
, a dynamic speaker referral program which can be accessed by meeting planners internationally. In 2005, the company introduced a new audio production tool for the Web,
AudioAcrobat®
, that is now the state-of-the-art, audio and video production, streaming and Podcasting Web-based media tool. This service helps everyone to have audio and/or video streaming in their emails and on their Websites. It is the tool of choice for hundreds of broadcasting professionals who want to have their long-form programs included, both at WomensRadio and the new
WomensRadio Channel
, a syndicated 24/7 all talk Web radio for women. During her years as the founder and CEO of her own advertising marketing company in Atlanta, she and her agency gained a reputation for introducing media, particularly radio and television, to industries which had never considered them to deliver their advertising messages. One such industry was residential real estate (including both rentals and sales). Pat Lynch also contributes her time and experience to many not-for-profits. When the City of Atlanta had experienced a season of multiple killings of young people, a time when the economy was also in a slump, the city was looking for a number of ways to create community and give kids at risk a brighter outlook. She volunteered her time and helped to create the largest party for young people that has ever been conducted. With only three months to pull together all the details, "It's Time," was an all-day event hosting some 10,000 kids in
Piedmont Park
, the largest park in the city. All the transportation to the event, all the food, all the cooks and servers, all the entertainment, all the prizes, everything – was provided for free!
Mayor Andrew Young
and
Gerri Elder
, Commissioner of Parks, Recreation and Cultural Affairs, created a special plaque of appreciation which was presented to Ms. Lynch for her work in creating and conducting this event. She has also worked tirelessly for other not-for-profits, largely in the area of publicity and/or fund-raising for such organizations as
Cerebral Palsy Foundation
,
Muscular Dystrophy
,
American Heart Association
. While residing in California, she served on the boards of the Fresno,
CA Court School PTA
as President,
Fresno Habitat for Humanity
and the
Fresno Ballet
where she helped to raise funds to produce the first new
Nutcracker
in over 20 years. In the Bay Area, she served as the Media Chair for the
California Women's Agenda
, was a member of the
Women's Leadership Alliance
of the Bay Area, and was on the Board of Directors of the
Afghan Coalition
and
Afghan Women's Association International
. She is a frequent speaker on the value of opening the media to women's voices and creating new communication bridges to the future. To inquire about having her as a speaker for your event, please call
(888) 658-4635
. Pat is also the Host of
Speak Up!
on
WomensRadio
.
Speak Up!
invites women, and also men, who "speak" to women in terms of their values, their goals and their strong sense of community, to address issues, opportunities and successes that need to be heard by a larger audience of women leaders.
Kat Ball
Kat Ball
 works directly with Editor-in-Chief,
Pat Lynch
, and other talent / Radio Show Hosts to produce radio shows / online articles for WomensRadio.com. She personally edits and publishes the WomensRadio show 
Speak Up!
---
---
Richard I. Gracer, MD
, is the founder of
Gracer Behavioral Health Services
, an innovative and comprehensive substance abuse program that stresses the reduction of cravings, and has been in medical practice since 1974. He is certified in Addiction Medicine and Family Practice, and a Diplomat of the
American Academy of Pain Management
. He edited
Beating the Years
,
Beating Sports Injuries
, and
Beating Back Pain
(Barron's, 2003,2005, 2006), and wrote the popular "
Ask the Doctor
" column in the
Lamorinda Sun
for 10 years. He is the author of
A New Prescription for Addiction
. Dr. Gracer is also the Host of
A New Prescription for Health
on
WomensRadio
.
A New Prescription for Health
features discussions with noted experts, both researchers and practitioners, on cutting edge, holistic, and comprehensive treatments for pain and addiction. Aimed at the educated person seeking more information, this series provides hard-to-get information and insights, including interviews with actual patients, on treatment of these difficult and pervasive problems. Email Dr. Richard Gracer by clicking
HERE
.
---
---
Robin L. Eschler
, the founder of
Social Impact Marketing
, started her career in developing foundational marketing strategies for companies of all sizes, from Fortune 500 to individual entrepreneurs and local businesses. She has developed and implemented international campaigns to launch high tech products and services and guided new business owners to successfully navigate the difficulties of growing a business. Her life-long passion for helping others led her into nonprofit work for over a decade. Early on, she recognized the need for nonprofits to adapt to a rapidly changing world in which technology dominates and for-profit business practices are central to success. Her determination to help social causes in a sustainable way led to her creation of the Women's Radio show
Socially Conscious Investing
. Impact investing in for-profits with a mission of social change such as the fight against extreme poverty is a blossoming business sector around the world. With the economic decline, it's clear that Wall Street requires change. Social impact investing addresses that need in a way that provides financial and social ROI. As the Host of
Socially Conscious Investing
on WomensRadio, Robin's goal is to educate people about the growth of social impact investing and social venture. Interviews are conducted with socially conscious business experts including foundations and nonprofits, social venture investment firms, micro-loan organizations, investors, educators, authors and social entrepreneurs. This show's mission is to help change the world through sustainable business practices that contribute to the economy, combat poverty, end hunger and provide better lives to all. Twice, Robin has been recognized and received the highest honorary award that
Rotary International
gives, the Paul Harris Award, for service above self. Her community work has included developing local programs for disadvantaged populations such as foster children, troubled teens, and people with disabilities. Visit our
Facebook Page
to "like" and join our community and discuss our episodes.
---
---
Susan Brender
has 20 years experience as a television producer with diversified broadcasting experience in the Political, Entertainment, Legal, and Business arenas. She is the recipient of the ACE Award for (Best Program in an Educational Series):
Teenagers: Drinking and Driving "A Killer."
As a producer on
CNBC
,
The Charles Grodin Show
, Susan was the driving force behind a critically acclaimed series that examined the inequities in the justice system. Her other network cable producing experience includes
Pozner/Donahue
, and
Gerry Spence Shows
. At
MSNBC
, Susan lent her producing expertise to a variety of talk programming with leading newsmakers. She also produced business news segments for the top-rated, nationally syndicated business news program,
The Wall Street Journal Report
. In the field of documentary film, Susan worked with the accomplished independent documentary makers,
DA Pennebaker
and
Chris Hegedus
on a project about the youngest person on death row. Susan became involved in the "Dot.Com" world in 2001 where she became Vice- President and Director of the
Women's Channel for Stellar Networks
, a Seattle based Company. Today Susan's interests lie in the Arts and Health arena. She is currently working in communications and development for non-profits dedicated to arts and education and arts and health. Susan is also the Host of
V for Vitality
on
WomensRadio
.
V for Vitality
features interviews with artists discussing how the arts play a vital role in maintaining youth and vitality. This show will discuss the fundamental importance of the arts in the mind-body-spirit relationship as a health strategy.
---
---
Susun Weed
began studying herbal medicine in 1965 and wrote her first book
Wise Woman Herbal for the Childbearing Year
in 1985. In addition to her writing, Ms. Weed trains apprentices, oversees the work of more than 300 correspondence course students, coordinates the activities of
The Wise Woman Center
, and is a High Priestess of
Dianic Wicca
, a member of the
Sisterhood of the Shields
, and a
Peace Elder
. Susun is one of America's best-known authorities on herbal medicine and natural approaches to women's health. Her four best-selling books are recommended by expert herbalists and well-known physicians and are used and cherished by millions of women around the world. Susun is also the Host of
Wise Woman Way
on
WomensRadio
.
Wise Woman Way
offers interviews and commentary on health and well-being. To learn more, visit her websites
The Wise Woman Center
and
Ash Tree Publishing
or email Susun Weed by clicking
HERE
.
---
---
The Pompette Podcast is an edutainment podcast about lifestyle, wine, and spirits hosted by Yolanda Shoshana. Pompette means "tipsy" in French. C'est si bon!
About the host:
Yolanda Shoshana  is a Witch, Wine Critic Belle of Brandy, Culinary Historian for  Wine & Spirits, 
Content Producer, & Alchemist. She is also the founder of  the Pompette newsletter, booze for busy people. 
---