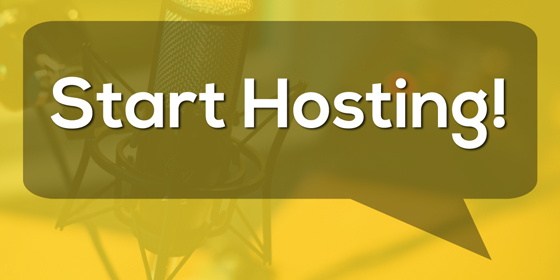 Below are easy steps that can be followed to start hosting your online radio show with WomensRadio.
Please read each step carefully for maximum hosting enjoyment.
Step 1
Posting radio shows on WomensRadio.com is EXCLUSIVE to AudioAcrobat members.
Therefore, if you aren't already an AudioAcrobat user, this means you must sign up for an AudioAcrobat account!
We advise getting started with a 30-Day Free Trial on AudioAcrobat's Basic Plan — this will fulfill the fundamental needs to start your web radio show on WomensRadio.
If you're ALREADY an AudioAcrobat member, go ahead and skip to Step 2.
Why must I use AudioAcrobat to host my radio show on WomensRadio?
AudioAcrobat is the technology used to create and publish your radio show on WomensRadio. In fact, the same company that created AudioAcrobat (Women's Online Media and Education Network aka W.O.M.E.N.) owns and operates WomensRadio — it's our "technological mothership."
This means that you'll FIRST become a member of AudioAcrobat, where you'll gain access to a HUGE volume of features for ALL of your call recording, podcasting, audio/video creation and publishing needs, INCLUDING publishing your radio show to WomensRadio — pretty amazing, eh?!
If you're still unsure about how WomensRadio works, please review our Why Host? FAQs Page.
Step 2 

Once you're an AudioAcrobat member, start using it to record your interviews, and when ready — upload your radio show!
For those just getting started in the world of web radio, and even for seasoned veterans who are looking to brush up a bit, you'll likely find a great deal of value in registering to attend AudioAcrobat's highly-reviewed 2-part webinar, Create and Promote Online Radio Shows that Achieve Result$.
Hint: Get started by watching the following short, one to two-minute AudioAcrobat video tutorials:
Remember, you'll be an AudioAcrobat member first and foremost! This means you'll have access to MANY other features to better market yourself, your business and your radio show!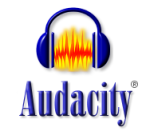 Did somebody say SOFTWARE?
The #1 piece of software we LOVE to recommend is Audacity — a FREE tool for recording and editing audio!
This software allows you to do several things really well:
Record yourself (and anyone in the room with you) using a computer microphone in super high quality.
Perform any edits prior to publishing your radio show on WomensRadio.
Arrange and mix-in any music, sound effects, radio drops, questions, etc. — just like you hear on other radio shows!
Our overpriced lawyers basically forced us to mention that Audacity has its own instructions that you'll want to follow, and that AudioAcrobat is in no way affiliated with any 3rd-party software mentioned here.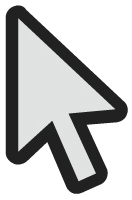 Another super-helpful piece of software available to Mac users (sorry, PC folks) is GarageBand. Heck, you probably already have it installed on your MacBook Pro or iMac!
It especially excels in arranging and mixing multiple tracks to get that professional radio sound.
Wait — we have a recommendation for PC users too — it's called FL Studio and can work miracles for production! It does cost money however, so definitely try making it happen with a free tool like Audacity first.
That being said… if you're looking to spend some hard-earned cash on production software, you may also want to try out Ableton Live or Pro Tools. You'll be glad to know that these work for both Mac and PC :)
Something we can't stress enough is that you'll want to make sure your show sounds exactly the way you want BEFORE publishing on WomensRadio for the world to hear.
If you have questions about using AudioAcrobat to record and publish radio shows on WomensRadio — please call AudioAcrobat customer service at (866) 891-0087 or send them an email.
Their team is VERY responsive (and super cool people, to boot!), but if you reach voicemail, LEAVE A MESSAGE — they will return your call promptly!
Step 3 
OK. So you've recorded and/or uploaded your radio show to your AudioAcrobat Account — woohoo(!!!) — now you're ready to publish to WomensRadio!
Go ahead and create a WomensRadio account (YES, it's FREE)!
You'll choose a username and email address that you'll use to login. Write it down!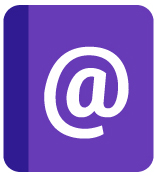 Then, you'll receive an email (at the email address you just entered) with a link YOU MUST CLICK ON to activate your account and set your password.
If you don't see the email immediately (it's literally sent out in less than 5 seconds after registering) CHECK YOUR SPAM FOLDER.
After clicking the activation link from your email and setting your password, please, write this information down and store it somewhere safe. Your future self will thank your present self for doing so.
If for some reason you forget your password in the future, go ahead and use the lost password link seen on the login page to regain access to your account.
If worse comes to worse and you're completely locked out (this never happens)… you can always contact the WomensRadio team for assistance.
Step 4
Go ahead and login to your WomensRadio account.
We advise first fully completing your host profile (make sure and add your twitter!).
Then, take a minute or two to watch the How to Post an Episode video seen upon login.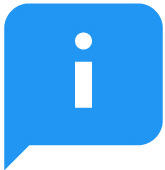 If you have any questions about WomensRadio, how to get started as a host, or about any of the steps above — please feel free to contact us!
If you have any questions about AudioAcrobat, how to create your AudioAcrobat account, the free trainings offered, or how to use your AudioAcrobat account — please contact them by phone at:
Step 5
Wait… I thought we were finished?
Ha! The life of a radio host is never a dull moment and "finished" is only a state of mind!
In this crucial next step, you may want to consider posting your radio show as an event (for free of course) on our "sister" site, WomensCalendar.
A little birdie tells us that they'll probably tweet about your radio show if you do :)
Lastly, go ahead and click the Like button on the WomensRadio, AudioAcrobat and WomensCalendar Facebook pages and hit the Follow button on the WR, AA and WC twitter pages too, so, you know, we can all be social together :)