Hi this is Jenna Lobos, Welcome to Love Your Body, Love Your Life, where we feature women of the arts, women who have found their voice, women who have found their power and have had the courage to stand out in to the world and say, "This is me, this is ALL of me, take me as I am…" I am honored to be featuring, very talented Singer Songwriters where we talk health, beauty, rituals, spirituality and much more!
Soon, you can learn about my personal journey in discovering my own voice with my new book; "LOVE YOUR BODY, LOVE YOUR LIFE", To be Released, SPRING 2017!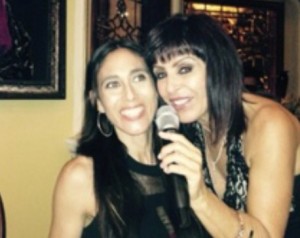 Laura Angelini has been performing live music since 1981. Laura toured with Andy Williams and headlined in Las Vegas. Her passion is global giving through music.
To Allow for her humanitarian mission to take form, Laura co-produced music with lyricist for Cirque du Soleil's "Allegria" Claude Amesse, who composed the music and lyrics while collaborating with Laura's musical concepts and vision.
Laura's global giving mission, titled; "The Voice of the Voiceless"  allows Laura to be "The Voice" in raising awareness in the  belief that  "We are all one". With this intention behind simple daily actions it will inspire connection and clarity for a heart opening movement, effecting one person and/or saving one animal at a time, which will then allow a domino effect in raising consciousness! Listen in to hear more about this beautiful mission and Laura's story on how she came to know that "The Voice of the Voiceless"  is her true purpose!
To inquire and learn more about Laura Angelini and her Global Mission, please visit her website; www.lauraangelini.com
Thank you for tuning in!
Jenna Lobos
PS. We want to hear from you, please send any comments and or suggestions on what you would like to hear, to my personal email at: jennalobos.com
So Appreciated!!