Hi this is Jenna Lobos, Welcome to Love Your Body, Love Your Life, where we feature women of the arts, women who have found their voice, women who have found their power and have had the courage to stand out in to the world and say, "This is me, this is ALL of me, take me as I am…" I am honored to be featuring as my first series of the radio show, very talented Singer Songwriters where we talk health, beauty, rituals, spirituality and much more!
Soon, you can learn about my personal journey in discovering my own voice with my new book; "LOVE YOUR BODY, LOVE YOUR LIFE", To be Released, SPRING 2017!
Tristin and I chatted in a room titled "wine cellar"…and sipped on Watermelon juice (go figure).. I learned about the layers and depth of this very talented woman. Tristin opens up about her young adulthood and how this has shaped her to be the incredible person she is today, Tristin has taken life into her own hands and has creatively designed a place for happiness and joy to be apart of her everyday living…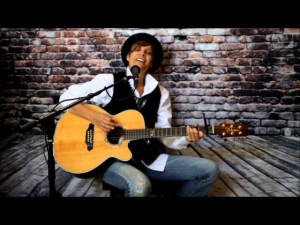 Tristin lost her parents at a young age; writing, singing and performing became her intimate companions. Tristin decided early on that she would rise to the occasion of life by following her "light bulb moments" ie. inner voice and chase what makes her feel whole. Through lyrics, song and an open heart Tristin captures and shares life experiences which can be felt in every performance.
Tristin has formed several bands such as idlewild, Natural Tendencies and the most infamous Revol, which opened doors for Trisitn to perform at various venues and share the stage with bands such as Fleetwood Mac, The Smithereens, Lindsay Buckingham, Melissa Etheridge, etc. Tristin then went on to do a Fifty States, Fifty City tour sharing her original music. To date Tristin has an EP called "Tristin Shiells Live" and is working on her first solo album!
Listen in to hear her philosophies on staying true to who you are and watering the seed of loving your body, mind and spirit!
Thank you for tuning in!
Jenna