Is a Thriving Democracy About To Be Trumped?
Dr. Paula McKenzie reflects on the importance of education, particularly the almost extinct civics classes, that could ensure the continuation of democracy and that could prepare young citizens to become informed and responsible civic participants and voters.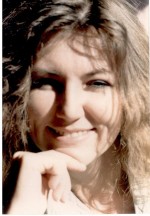 About Paula McKenzie, Ph.D.
Paula McKenzie's doctorate is in Intercultural Communication and Rhetoric with a cognate in Interpersonal Communication from Howard University in Washington, DC.
She recently chaired the Freedom of Expression (FOE) division of the National Communication Association (NCA) and served on NCA Legislative Assembly, and Nominations Committee.
She formerly served as FOE Program Chair and the Committee on Committees.
Honors include: Notable American Women, Who's Who; Cambridge Who's Who; Who's Who in America; Who's Who of American Women; Who's Who of World Women; Stanford Who's Who; Empire Who's Who Empowering Executives & Professionals; Who's Who Among Executives and Professionals; and Worldwide Who's Who; and National Association of Distinguished Professionals, among others.
Awards include: Excellence in Teaching Award (NSLS); Excellence in Service to Students Award (NSLS); Outstanding Service, Faculty Sponsor (NSLS); and NSLS Certificate of Leadership among others.
Community: She was recently inducted into Phi Delta Kappa (PDK); holds a Congressional Certificate of Recognition; and was named a Kentucky Colonel for her political campaign work. She is a former Board of Directors, National Woman's Party, as well as three term Commissioner for the D.C. Commission for Women.