Rachel, the host of the Inside Out Empowerment shares an interesting twist on the term "Spring into Action."  It may be a perspective that you've never considered. Listen in, because it may be just what you need to hear right now.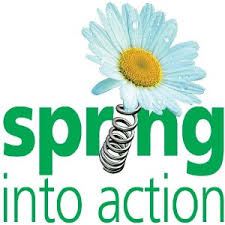 How do you know if you need to spring into action?
You know you need to spring into action if you are not satisfied with the level of results any area of your life (personal, spiritual, financial, relational, business, etc), and you want to change or improve those results
Things have been stagnate or you haven't made much progress in certain areas of your life
You've become discourage and maybe even given up on the hope of certain thing ever happening
Maybe you are making progress, but you are ready to see some new things blossom in your life
The Inside Out Empowerment call or broadcast occurs live on the 4th Tuesdays of each month at 9pm EST. The purpose of this call is to empower you from the inside, to empower your mind, to strengthen your will, so that you are transformed from the inside out, so that you can live out the life of your dreams.