Author: L. Wayne Smalls.
Written from the heart and experiences of Major L. Wayne Smalls (Retired), 'Called To Be A Solider' personifies the sometimes inaccurate accounts and assumptions made about the personal lives of the nation's military heroes. Smalls bares all to take readers to the training grounds, onto the battlefields of the Middle East and then all of the way back home – where the fight for a normal life often continues for many years. It's heartfelt, shocking yet ultimately uplifting.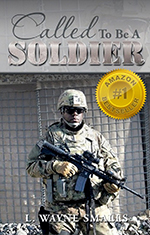 In 'Called To Be A Solider', his eye-opening new memoir, Smalls shares his inner-most thoughts from before, during and after his tour.