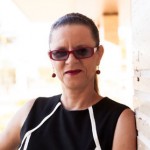 Today Biba Pedron interviews  Andrieka "AJ" Austin, a Certified Business and Personal Life Coach, radio host and founder of, The Socialprenista™ and author of Secrets of A Socialprenista™
Andrieka channels her passion for entrepreneurship and empowerment by designing training and coaching programs for aspiring and established women entrepreneurs seeking to instantly increase their business impact, influence, and income.
During this show we will cover how women entrepreneurs can:
1 –  increase their impact?
2 –  build their influence?
3 – build their income?