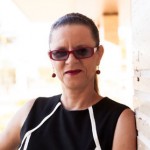 Biba Pedron interviews Monique Bartlett is an author, speaker, and health and wellness coach.
Her story is compelling as she went from being overweight to becoming fit and then began helping other women with their weight loss struggles by becoming a personal trainer.
She now provides online coaching to professional women who have difficulty balancing life, work, family and their own personal health and wellness.
Monique will share the benefit of her book "Kick Start For Weight Loss: 3 Massive Mistakes Professional Women Make That Keep Them Overweight, Exhausted and Stuck on the Diet Treadmill".
Learn more about Monique on her site – www.moniquebartlett.com