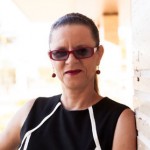 Today Biba Pedron, interview Corine La Font, owner and founder of Helpdeskja.com, The Self Publishing Center and the Self Publishing University. Each with its own focus supporting authors on their writing, publishing and marketing journey to success.
Today we will discuss about Keeping it Real as a Woman Entrepreneur and will cover:
1. What does it mean to keep it real?
2. What value can women offer to business?
3. Competition or bitchy? Which really is it?
4. What should be a woman's focus when she decides to go into business?
You can join Corine LaFont at
http://helpdeskja.com/telesummit-series
http://www.blogtalkradio.com/empoweringnetwork