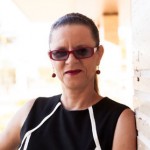 Today Biba Pedron interviews Carl E. Reid, CSI is Chief Savvy Intrapreneur at the company Savvy Intrapeneur.
With corporate travels from the mail room to the board room, Carl E. Reid knows what it takes to be successful. Carl has over 46 years of business experience, including 32 years as a technology expert, 22 years as a business career coach and 25 years as a successful entrepreneur. As his community service, Carl is Executive Director of Empowering Today's Professionals, which educates career professionals to be the CEO of ME, Inc. they are in a job search.
Carl Reid is also the author of "10 Powerful Networking Secrets Of Influential People"and "10 Powerful networking Tips Using Business Cards" – Global Extended Edition.