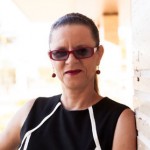 Have you struggled to bring out your website's full pottential?
Find the answers you need by listening to Biba Pedron's interview with De Harris of AllBiz Web Support, as De gives insight as to exactly what you need to do to ensure your site will grows along with your business.
Whether you're just starting out or just need to tweak your current site, you will definitely grab plenty of nuggets about choosing the right domain, branding your site, which blogging platform works best, and the ins and outs to what it takes to make your site more than just pleasing to the eye.
All these tips combined with Biba and De's business building insights will keep your site looking fresh and help it work for you and your business for years to come.