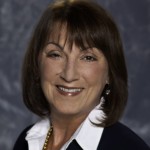 Debe Fennell is a founding partner of CrowdFundingLIVE. She quickly recognized that working together, even with finances, was the way that women were going to make their dreams come true and their projects fly.
If you are wondering what the next steps might be, you will want to listen to Debe because she shares some specific ways to take your work forward.
Because this is a groundfloor adventure, projects at CrowdfundingLIVE do not get lost.
You are an intrical part of your dream and it is important to understand the steps you will need to take in order to succeed.
What Can You Do?
Suggestion: Visit CrowdfundingLIVE for more information as to how your dreams might be funded
Suggestion: Take the time to evaluate where you are in the process
Invitation: Click my comment link and let's initiate conversations
Invitation: Study with Sharon Riegie Maynard, mystic shawoman and be nurtured in personal retreats with her. More
Thanks to Kari Hillery for her marvelous music! One World Kari's website
And thanks to you for being in the audience. Without you, Weaving the World would not exist!