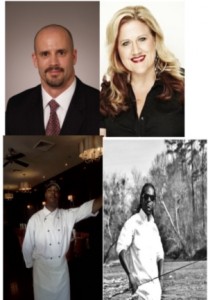 This week on Inside Out LIVE! with Traci S. Campbell, we feature 4 guests that all have used their creativity and personal passions to fulfill their lives and help others. Meet Dr. Nikolas LeRoy (www.drnick.net) and learn about
Thermography for breast health and the importance of Vitamin D.
In our Beauty In/Beauty Out segment, meet Kate Johnson of Kate Johnson Artistry (www.katejohnsonartistry.com) and learn more about ageless beauty and fashion. Listen to an excerpt from the journey story of Dekar Abercrombie as he takes his love of cooking and uses it to help single parent families have more nutritious meals on a very limited budget.
And in our Community family segment, meet Malik Wilder (www.fishingforhiphop.com) who passion for both fishing and Hip Hop music is helping to change lives of teens in and around Atlanta, GA.
Learn more at:
www.traciscampbell.com
www.champcommunityproject.org
www.beautyinbeautyouttour.com
www.facebook.com/tscmediaupdates