Interview with Shanti Marshalla, known as Antishay–one of the most influential weight-loss vloggers in the history of YouTube.
Shanti/ aka AntiShay has impacted the lives of overweight women and men in over 40 countries by telling her weight loss story while losing 70 pounds. In that process Shanti garnered more than 12 milllion YouTube views on her channel, AntiShay.
What makes her journey so motivating and successful to those who listen to her? Let's find out:
Why do you think you made such an impact to reach more viewers than Trainer Bob, of Biggest Loser and Richard Simmons, for example?
What advice would you give to someone at the start of a weight loss journey, especially if the goal is to lose more than 50 pounds?
What words do you have for people who really resist exercise and need motivation?
The scale – use it or ditch it when on the weight loss journey?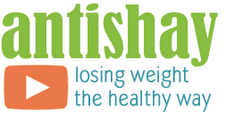 See for yourself what makes Shanti such a beloved, helpful resource for those wanting to lose weight. Visit her YouTubeAntiShay channel.
Have fitness questions you want answered free? With humor, fun, and accuracy? Then go to FunandFit.org. Tweet us at @AlexandraFunFit575757and @KymberlyFunFit.515151Take a look-see at our Pinterest boards via pinterest.com/kymberlyfunfit/ and pinterest.com/alexandrafunfit.