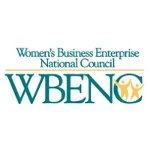 WomensRadio is thrilled to once again be a Media Partner for the 
Women's Business Enterprise National Council
 (WBENC).  WBENC's 
National Conference and Business Fair
 is approaching soon and will take place at the 
Peabody Orlando
 and the 
Orange County Convention Center
 in Orlando, FL, 
June 19th through 21st
,
 2012
.  
Pamela O'Rourke 
founded
ICON Information Consultants
in 1998 to fulfill her vision of what a consulting company should be. ICON has over 1,500 employees in 48 states and revenues in excess of $165 million (2011) with forecasted revenues for 2012 of $185 million plus.  She has landed Fortune 100/500 clients such as
Halliburton
,
Shell
,
ExxonMobil
,
Waste Management
,
Hewlett-Packard
,
Pitney Bowes
,
Schlumberger
,
UPS
and many other well-pleased clients.  Pamela also donates time, resources and money to support women business enterprise organizations, such as WBENC (serving as a board member), and she sponsors other women's business enterprises at national WBENC events to help them achieve their own success through the myriad of networking opportunities presented there.  Pamela joins
Speak Up!
to describe more about ICON and why she chose to Co-Chair the 2012 WBENC National Conference and Business Fair.