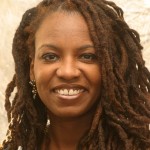 Angela Coleman
saw a need within the African American community. Their young girls needed a way to see themselves for the magnificent children that they were. Angela created a space for young girls to come, to be safe and to talk.  Since 1994,
Sisterhood Agenda
's mission has been to uplift and aid in the
self-development of women and girls of African descent
, a unique population with special needs.It is now a global community.
With Global Partners who want to meet, talk face to face, encourage one another, Sisterhood Agenda is sponsoring the She Conference in St. Thomas. Any organizations and projects that are focuses on young girls would be welcomed to this valuable conference.
Angela Coleman is a cum laude graduate of Princeton University with a Bachelor of Arts degree in Psychology and a minor in African American Studies. She has an M.B.A. from the University of Phoenix and a Nonprofit Management Certificate from Duke University. Ms. Coleman holds additional certificates from the Institute of African Holistic Medicine & Science and The North Carolina Board of Natural Hair Care & Holistic Science. Her research topics include self-esteem, racial identity, self-definition, and stigmatization processes.
Learn more about Angela:
Thanks to Kari Hillery for her marvelous music! One World Kari's website
And thanks to your for being in the audience. Without you, Weaving the World would not exist!
Suggestion: Click one of the social network share buttons and share this interview
Invitation: Join women from across the country in Women's Grassroots Congress to declare a new agenda for our lives, our families, our communities and our country. March 24-25 in Seattle, WA with virtual venues across the country. Begin to identify what values you would add to the agenda.
Invitation: Click my comment link and let's initiate some great conversations
Honoring women in other parts of the world is a reflection of the honor you have for your sisters and self in your world.