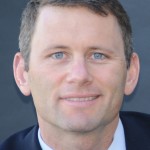 Jason Womack is an expert in how to achieve quality work/life balance using very practical techniques drawn from experience, psychology, sociology and technology.
Listen in as Jason tells Elaine Masters how to be a more productive and happier road warrior.
More about Jason:
After hundreds of business trips, Jason learned how important it was to his success to create balance, stay healthy and take care of his relationships. He's worked with leaders and executives for over 16 years in the business and education sectors and is the author of Your Best Just Got Better – How to work smarter, think bigger and make more.