You are here:
Home
/
Archives for networking
Biba Pedron and Nathalie Gregg describe the 5 Strategies for Rocking Your Brand.
Filed Under: Business
Tagged With: 5 Strategies for Rocking Your Brand, biba pedron, Brand, branding, leadership, Leading in Stilettos, Mentorship, Nathalie Gregg, networking, Rocking your brand, the connection queen talk show
Susun Weed Interviews Her Brother Steve Shaft
Filed Under: World
Tagged With: Conscious Creation, Freedom, healing, health, joy, networking, rejuvenation cream, steve shaft, terra gifts, well-being, wisdom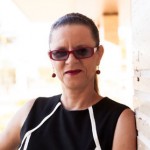 What does it take to be a savvy intrapreneur?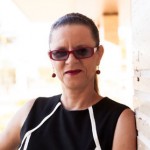 Biba Pedron, offers weekly interviews with business experts to help women entrepreneurs to start or grow their businesses.
Susun Weed Interviews Helpguide Co-founder Jeanne Segal
Filed Under: World
Tagged With: articles., author, bestseller, books, breast cancer, breast health, cancer, childbearing, emotional intelligence, empowerment, fertility, health, Helpguide, holistic health, Jeanne Segal, menopause, networking, relationships, reproductive health, stress reduction, uterine health, uterus, Womens eNews, womensradio.com

Susun Weed Interviews Tantra Yogis Elsbeth Meuth and Freddy Zental Weaver 
Filed Under: World
Tagged With: and creativity in your life and relationships., articles., author, bestseller, books, breast cancer, breast health, cancer, childbearing, empowerment, expand joy, fertility, health, menopause, networking, pleasure, reproductive health, Tantra, uterine health, uterus, Womens eNews, womensradio.com

Susun Weed Interviews Alchemical Healer Nicki Scully
Filed Under: World
Tagged With: alchemical healing, articles., author, bestseller, books, breast cancer, breast health, cancer, childbearing, Egyptian Mysteries, empowerment, fertility, health, menopause, networking, reproductive health, Shamanic Journeys, uterine health, uterus, Womens eNews, womensradio.com

Susun Weed Interviews Founder of American College of Healthcare Sciences Dorene Petersen
Filed Under: World
Tagged With: American College of Healthcare Sciences, articles., author, bestseller, books, breast cancer, breast health, cancer, childbearing, Dorene Petersen, empowerment, fertility, health, menopause, networking, reproductive health, uterine health, uterus, Womens eNews, womensradio.com

Susun Weed Interviews Spiritual Forgiveness Counselor Ana Holub
Filed Under: World
Tagged With: articles., author, bestseller, books, breast cancer, breast health, cancer, childbearing, empowerment, fertility, health, inner peace, menopause, networking, peace studies, radical forgiveness, reproductive health, self empowerment, soul lessons, spiritual counselor, suffering, uterine health, uterus, Womens eNews, womensradio.com

Susun Weed Interviews Creator of WEL-Systems Louise LeBrun
Filed Under: World
Tagged With: articles., author, bestseller, books, breast cancer, breast health, cancer, childbearing, Code Model Coaching, empowerment, fertility, health, human evolution, menopause, networking, Quantum TLC, reproductive health, The Code Model, uterine health, uterus, WEL-Systems, Womens eNews, womensradio.com