If you can't see the audio file, please download Flash Player.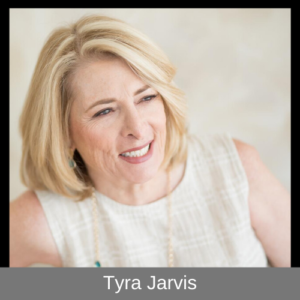 Tyra Jarvis is founder and president of Kefi Coaching and is on the Board of Stand-Up Placer, supporting survivors of domestic violence, sexual assault and human trafficking. You can also download her Free eBook Living Your Extraordinary Life,  a guide for reinventing your life at tyrajarvis.com/free/.
She says it's all coming down to fear and survival,  and we don't want to get stuck there. The universe rewards people in action. It's about gaining power and control in the environment.  Her focus has been helping people shorten their goals to stay positive and load for solutions. She advocates daily routines and finding resources.
She has been selective about the truth leaders she follows. Adults learn differently than children and learn better in an immersion program.  She talks about how to get ready for the come-back. It's a perfect time to practice but you have envision beyond where you currently are. Some are reinventing their business, and the same skills are needed.
You have to keep the see-saw going.  We have an opportunity to learn more about ourselves.
She talks about how not everybody is safe at home. She shares a success from Stand-Up Placer.
If you like what you heard, please subscribe to our youtube channel, Coping In Crisis!
You can subscribe to our email list here: http://bit.ly/2ZBeoW9
You can listen to our podcasts and follow us at www.TrailBlazersImpact.com