If you can't see the audio file player, please download the Flash Player.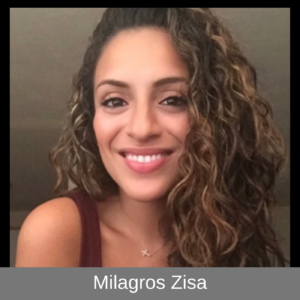 Real life story! Mili works in New Jersey and has worked 12 hour shifts handling coronavirus cases working on the front line, wearing her mask 12 hours straight. Back pain, coughing and fever are symptoms she looks for. Many of her patients are elderly which is hard since their family can't be with them. She holds their hand as they are dying and holds an iPad to see their family if there is time. She talks about otherwise healthy patients in their 30's and 40's with coronavirus. She talks about her co-worker with asthma who died of the virus.
Raised in Peru, she assists Hispanic patients who are trying to understand what's wrong with them. She knows how scary it is for them. She talks about why she decided to work in the ER. She talks about one of her most heart-wrenching stories.
She is seeing more cases of child abuse, substance abuse, and other home-related problems in the coronavirus period.