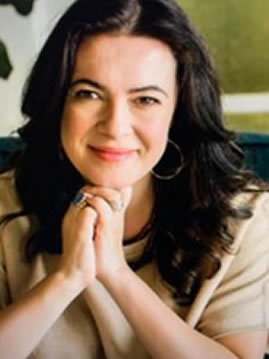 Tara Mohr and host Marlene discuss being "more loyal to your dreams than your fears", a conversation for any woman who wants to go outside her comfort zone, find her voice, and embrace the greater possibilities of her life.
AUTHOR BIO
Tara Mohr is an expert on women's leadership and well-being. She is the author of Playing Big: Practical Wisdom for Women Who Want to Speak Up, Create & Lead (PenguinRandomHouse), named a best book of the year by Apple's iBooks. Tara is the creator and teacher of the global Playing Big leadership program for women, and of the Playing Big Facilitators Training for coaches, therapists, managers, and mentors.
She is a Coaches Training Institute-certified coach with an MBA from Stanford University and an undergraduate degree in English literature from Yale. Her work has been featured on national media from the New York Times to Today Show to Harvard Business Review. She lives in San Francisco with her husband, son and daughter.