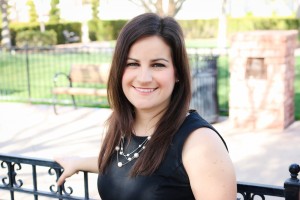 Courtney Kravitz, Gun Violence prevention Organizer, Battle Born Progress Institute for a Progressive Nevada
Mass Shootings Are Very Sad
It is sad that a mass shooting like the Orlando nightclub shooting has to happen for the country to be shaken awake. Mass shootings are only a small portion of the gun deaths that happen in this country.
Daily Gun Violence Even Sadder
90 people on average die every day from gun violence! This should not be the norm, and their are a number of actions that can and should be taken.  #enough is enough!
About Courtney Kravitz
She grew up in Southern California and went to University of California,
Irvine where I majored in political science and minored in women studies.
After she graduated, she moved to Boston to work for an Israel advocacy
organization where I organized on college campuses across the country.  She
taught about the importance of community and relationship building across
many different constituency groups and the best tactics for doing so.
She moved to Vegas June 2015 to get involved with a political campaign and is
excited to continue organizing in local politics, especially for an
issue such as important and current as gun violence prevention. With the
2016 election upon us, it is certain that the issue of guns in our society
is going to be a hot bed topic!