It's a given that we'd talk to Matt Bacak about email marketing and other marketing tactics and insights. What wasn't expected in this interview is where we ended up in the second half of the show. The golden bombs Matt dropped in this interview are incredibly powerful. Listen, hear his message, and apply it to your business and you'll do really, REALLY well this year and beyond!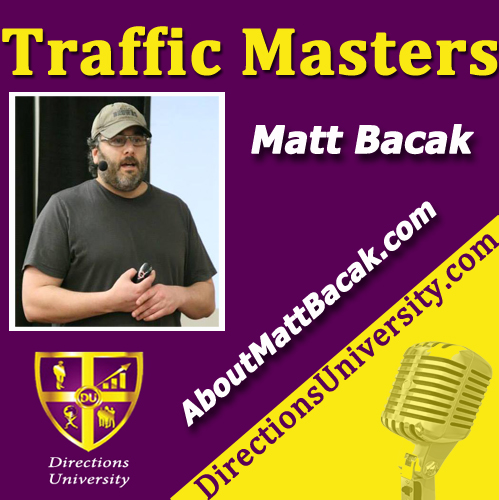 Matt Bacak's been marketing online since 1999.  He put up his first optin page in 2001.  He has mailed up to 4.1 million emails a day for over a year.  He split-tests everyday & he buys solo ads every day too. He co-runs the List-building club with over 13,000 members.
Matt's lists are growing by up-to 10,978 subscribers a DAY! … And just recently, he had the most affiliates ever signed up for a JV Giveaway launch… 2,656.
On this episode, Matt shares what is working for him TODAY online.