Soul on the Run is the creation of Jennifer Urezzio. It's mission is easy and profound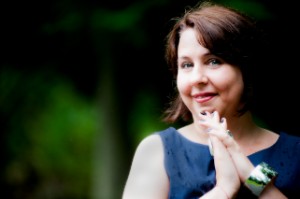 tools to tune in and turn up your life. Transform your Soul in your car, at the gym or in your everyday movements of your life.
This podcast is with Jack Canfield. He is known as America's #1 Success Coach, is a bestselling author, professional speaker, trainer, and entrepreneur. He is the founder and chairman of The Canfield Training Group, which trains entrepreneurs, educators, corporate leaders, sales professionals, and motivated individuals in how to expand their vision and accelerate the achievement of their personal and professional goals. As the creator of the beloved Chicken Soup for the Soul® series and the driving force behind the development and sales of more than 200 Chicken Soup for the Soul® books, with 100 million copies sold in the United States (and 500 million worldwide in 43 languages), Jack is uniquely qualified to talk about success. You can learn more about Jack and his book at www.TheSuccessPrinciplesBook.com.
Jennifer Urezzio specializes in helping people connect – to themselves, to each other, and to the Divine. She founded a new paradigm, Soul Language, which provides guidance for understanding our true nature and tools for accessing deeper levels of awareness. This new insight into how the Soul expresses itself is being embraced by top healers, lifestyle coaches, and CEOs all over the world as a method for helping people recognize their purpose and live from a place of power and truth. To learn more visit: www.SoulLanguage.us or http://www.soullanguage.us/the-book/.