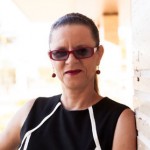 Biba Pedron Interviews  Wendy Weiss, The Queen of Cold Calling™,  author, speaker, sales trainer, and sales coach. She is recognized as one of the leading authorities on lead generation, cold calling and new business development. Her clients include Avon Products, ADP, Sprint and thousands of entrepreneurs throughout the country.
During this interview, you will discuss proven techniques and powerful strategies to:
Find prospects that are most likely to buy
Stand out from the competition and win
Guarantee that your prospects will be receptive
Build rapport and respect with prospects
Have your prospects wanting to hear more
Eliminate the stress and frustration and get results on each and every call
And much, much more!