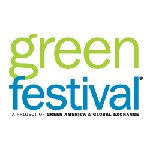 WomensRadio is delighted to once again be a Media Partner for the Green Festivals! There are several Green Festivals throughout the year but just around the corner is the San Francisco Green Festival, which will take place November 14th through 16th, 2014 at the For Mason Center in San Francisco, CA.  Linda Booker is the Director of the award-winning documentary film called Bringing It Home that examines the misunderstood industrial hemp plant and why U.S. farmers are cut off from this beneficial crop. Screenings across the U.S. this year are educating people about hemp's uses for healthy, sustainable products ranging from body care, carbon-negative construction, nutrition and non-toxic fashion.  Linda joins Speak Up! to share more about this amazing film that will be screened at the San Francisco Green Festival.
Click Here to Attend the San Francisco Green Festival!
Where to Take Action for Hemp?  Click HERE!