Claire Power Murphy, Hon.DL  Presenter at the 2014 G.O.D. Awards at the United Nations.
President/Director of The Claire Power Murphy Foundation.

President/Director of  Tomorrow's Free Online School.
Director of  The Self Rejuvenation Center.
Claire is the author of  The Restoration Trilogy which consists of
multi award-winning semi-autobiographical Preserved to Serve, Towards the 144,000 and The 8 Laws of  Health with Recipes.
She is a featured author in both Health and Wellness and Spirituality on many websites. eg. Authors Den (the #1 site for books and authors on the net!)
View Claire's many endorsements, awards and associations on her Linkedin profile.
Finally, Claire is the lead member on more than a hundred groups on Facebook.
NEW INTERVIEW WITH i-genius:
http://www.i-genius.org/eprofiles/tomorrows-school-getting-started-interview-series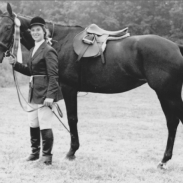 Deanie Humphrys-Dunne  has been using her childrens books, which include delightfully illustrated animals, to help guide in ways to improve character. Her website is: www.childrensbookswithlifelessons.com And now Deanie is stepping up to use her skills in support of the absolute necessity for society to embrace good character development. Deanie has graciously taken on the responsible roles of becoming the Secretary/Director for two nonprofits: The Claire Power Murphy Foundation, Inc. and Tomorrow's Free Online School, Inc.