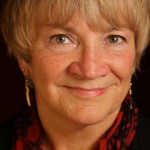 Norma Jean Young is a functional pioneer in integrated medicine through Reiki Natural Healing. She has been an instructor at Harvard in a course, Introduction to Subtle Energy Medicine and Discovery of Reiki Natural Healing. In addition, Norma Jean has advised or instructed at Penn State School of Medicine, the University of Pennsylvania Medical School, schools of nursing in Tennessee and Washington state.
She is also the founder and practitioner of "Healing the Life Story: Liberation and Integration of Stressful Life Themes".
Norma Jean is well qualified for the conversation of Reiki and it's purpose within our wellness protocol.
She leaves our listeners with these two gifts from Reiki.
Reiki is:
"The secret of inviting happiness."
"The miraculous cure of all disease."
Sharon Riegie issues her listeners a challenge… will you take her up on her invitation?
Learn More:
What Can You Do?
Realize that the world is changing and that you have the opportunity to participate.
Where you put your time, money and attention will determine what we leave for our children.
Invitation: Read the Living Declaration that the Founding Mothers created at the March 2012  Women's Grassroots Congress  Then, join the Intentional World making decisions and taking action from the values that women hold.
Invitation: Join Weaving the World Media on Facebook and leave us comments!
Thanks to Kari Hillery for her marvelous music! One World Kari's website
And thanks to you for being in the audience. Without you, Weaving the World would not exist!