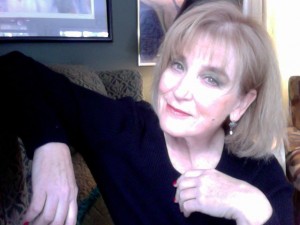 Resurrection Day, April 20, 2014
An inspiring message about the power of your perception and changing your personal stories to expand your potentials. (Note: audio quality improves at 12 minute mark. Bear with us!)
Barbara With is an award-winning author, performer and composer, workshop facilitator, inspirational speaker and psychic channel.
Her books include Imagining Einstein: Essays on M-Theory, World Peace & The Science of Compassion, winner of two 2007 national book awards; Party of Twelve: The Afterlife Interviews, winner of the 2008 Beach Book Awards for Spirituality; Party of Twelve: Post 9/11, the true story of her journey to become an emissary for Einstein and The Party; and Diaries of a Psychic Sorority: Talking With the Angels (Teresa McMillian and Kimberly Lilith Phelps).
Together with Teresa and Lily, Barbara helped develop Conflict REVOLUTION, an evolutionary process to create world peace, one person at a time, starting with each individual. Barbara travels the world, sharing her music, channeling, teaching and training Conflict REVOLUTION, including the presentation of Einstein's Unified Field Theory and his Maps of Human Consciousness.
In her own words:
For me, channeling is getting out of my own way to allow Einstein to use my voice.  The information has such a supernatural consistency of thought, a depth of perspective, and multiple layers of information that I have no doubt I could be experiencing a merger with the mind of Einstein. The unified field theory that has emerged is truly brilliant and worthy of Einstein, not someone with only a high school education whose dream was to be a rock star.
To manifest your dreams, you must be willing to pick up your power and do the hard work of self-awareness, self-motivation and self-love. That's the only way to master the power behind creating your own life and making your wildest dreams come true.
I am deeply honored to be called to serve in this way.
Barbara is available for private readings. For more information, visit her website at www.barbarawith.com or her blog at partyof12.wordpress.com.