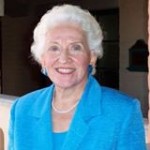 Dr. Doris Rapp is a medical doctor, board certified in pediatric allergy and environmental medicine. For well over 30 years, Dr. Rapp has been a major voice speaking for the health of our children. She has been repeating what most medical doctors will not tell you, there are things in our air, food and environment that are making our children sick. They may be the "nail in the shoe" that prevents your child from staying well.
What she has to share is information that most large food and drug companies have withheld from you.
If you have not seen Dr. Rapp's videos or heard her message, you need to set aside time and listen to this interview.
You may recognize your child or grandchild in her conversation. What to do? Become aware and observe, "What did your child or grandchild eat, touch or smell fifteen minutes to an hour before their behavior changed?"  I wish I would have had This information in raising my children.
Learn More:
What Can You Do?
Invitation: Read the Living Declaration that the Founding Mothers created at the March 2012  Women's Grassroots Congress  Then, join the Intentional World making decisions and taking action from the values that women hold.
Invitation: Click my comment link and let's initiate some great conversations
Thanks to Kari Hillery for her marvelous music! One World Kari's website
And thanks to you for being in the audience. Without you, Weaving the World would not exist!