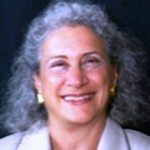 Deborah Levine has been a fore runner for those wanting to create a culture that values diversity. She speaks of learning from those we initially label "different."
"I started publishing my stories in my teens. I've used my writing at every phase of my work life:  grant writing, creating newsletters and magazines, and doing speech writing.
"The older I got, the stronger the urge to write, but others recognized the award-winning writer in me before I did.  They insisted I write a chapter, then a book, and taught me how.  Writing became who I am.
"I train, but not without creating the text book to go with the course.  Now, my books, columns, articles and all the things that I publish have become my children.
"This is what happens to writers if they keep at it, and the best is yet to come.
My latest book is my best, Going Southern: The No-Mess Guide to Success in the South."
Who needs this book?
If you fall into one of these categories, you should be reading Going Southern:
Expates and Transplants
Southern Professionals who work with them
Returning Southerners
Those interested in cultural anthropology
Learn More:
What Can You Do?
Invitation: Read the Living Declaration that the Founding Mothers created at the March 2012  Women's Grassroots Congress  Then, join the Intentional World making decisions and taking action from the values that women hold.
Invitation: Click my comment link and let's initiate some great conversations
Thanks to Kari Hillery for her marvelous music! One World Kari's website
And thanks to you for being in the audience. Without you, Weaving the World would not exist!