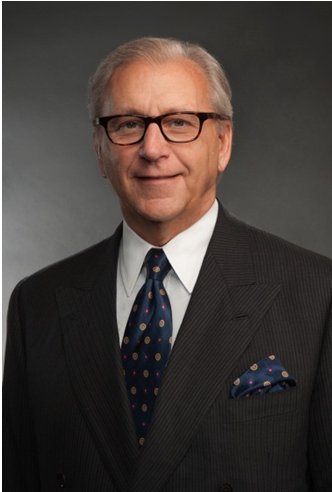 In this show Dr. Gracer interviews Stephen Bonner (left), CEO of Cancer Treatment Centers of America about the patient-centric, holistic, high quality treatment model used at his centers.  (To hear audio please click on right-pointing arrow above left.)
It wasn't long ago that almost all cancer care in the US consisted of the traditional three medical modalities, surgery, chemotherapy, and radiation.  A starting point at CTA was a survey of cancer patients regarding their experiences with their cancer care and what they felt was missing.  The current regime combines traditional approaches and so-called nontraditional approaches such as herbal medicine, acupuncture and others whose effectiveness has been proven by research. They also specifically address the need for psychological and social support, and the need for a "guide" to help keep perspective through the bewildering and terrifying process of cancer treatment.
If you or a loved one is going through this process, you should insist that the cancer treatment that you are receiving includes this important perspective.
More about Mr. Bonner: Stephen B. Bonner joined Cancer Treatment Centers of America (CTCA) in 1999 as President and Chief Executive Officer and has served on its Board since 1996. A passionate advocate of patient-centric, quality-driven healthcare, he has championed the process of placing patients at the center of their own medical decisions by empowering them with comprehensive, unbiased information about their medical conditions.
Mr. Bonner's commitment to unsurpassed patient care has recently earned him a place on Modern Healthcare magazine's prestigious list of the "100 Most Influential People in Healthcare."
Richard I. Gracer, MD, is the founder of Gracer Behavioral Health Services, an innovative and comprehensive substance abuse program that stresses the reduction of cravings, and has been in medical practice since 1974. He is certified in Addiction Medicine and Family Practice, and a Diplomat of the American Academy of Pain Management. He edited Beating the Years, Beating Sports Injuries, and Beating Back Pain (Barron's, 2003,2005, 2006), and wrote the popular "Ask the Doctor" column in the Lamorinda Sun for 10 years. He is the author of A New Prescription for Addiction.
Dr. Gracer is also the Host of
A New Prescription for Health
on
WomensRadio
.
A New Prescription for Health
features discussions with noted experts, both researchers and practitioners, on cutting edge, holistic, and comprehensive treatments for pain and addiction. Aimed at the educated person seeking more information, this series provides hard-to-get information and insights, including interviews with actual patients, on treatment of these difficult and pervasive problems. Email Dr. Richard Gracer by clicking
HERE
.
More Posts (76)