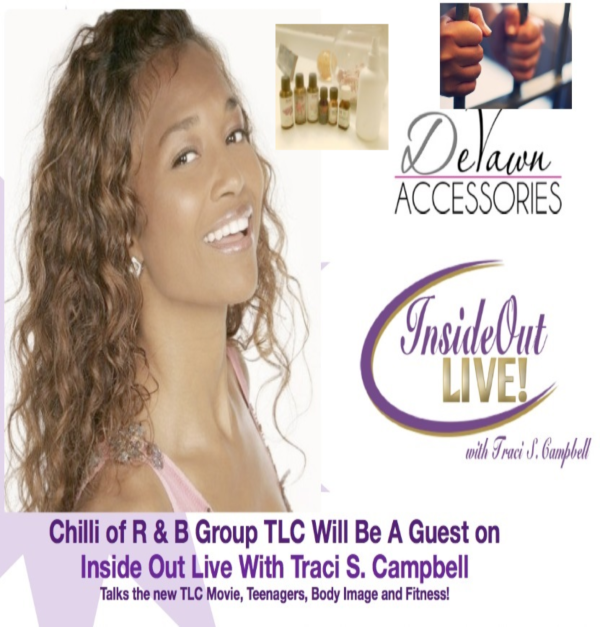 COMING UP THIS SATURDAY (5/4/13) on the NEW Inside Out LIVE! with Traci S. Campbell: Chilli from the Grammy Award Winning Group TLC talks about her new TLC movie, the passion to help young girls through her nonprofit, "Chilli's Crew", and… her new "job" as spokesperson for fitness company, BeachBody.
MAY IS MARVELOUS MOMS MONTH!!!!!
Benny Lee: Giving help to moms coming out of prison and starting a NEW life
Parish M. Blair: De-stress tips and advice for moms
Ashley Bond of Shop DeVawn Accessories: Entrepreneur, Jewelry designer and strong supporter of our Beauty In/Beauty Out Tour
CHECK OUT OUR NEW SHOW FORMAT!!!
Learn More:
www.traciscampbell.com
www.beautyinbeautyouttour.com
www.champcommunityproject.org
www.facebook.com/tscmediaupdates
www.facebook.com/beautyinbeautyouttour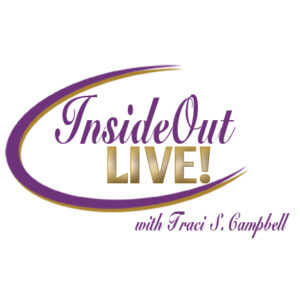 Join us and listen, each week, as we bring you expert and celebrity guests, advice and news to benefit YOU. Get information and valuable advice from our Beauty In/Beauty Out Tour. And YOU...yes YOU... can also have your "time to shine" in our C.H.A.M.P. Community segment where we not only bring you the latest news from the communities the C.H.A.M.P. Community project serves, but we highlight some awesome people and organizations that are also making a difference in their communities across the U.S.
Web
|
Twitter
|
Facebook
|
More Posts (32)