Les Miserables is a film best served with passion.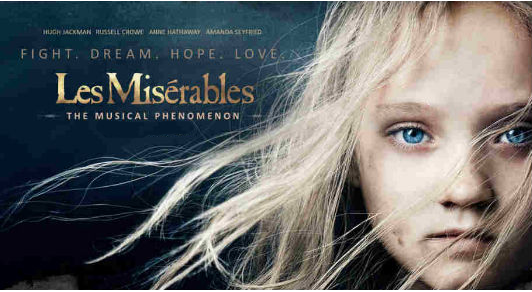 Shoshi, today's host converses with our panelist, Gerit Quealy at Eva's Supplements and Health Food Store located in the West Village in New York City about the current musical adaptation of  Les Miserables and to the review the comedic online short, Helping Hands.
Based on the historic 19th century French novel written by Victor Hugo, this is the cinematic adaptation of the long-running, multi-award winning musical phenomenon known as Les Miserables. With a screenplay collaborative by William Nicholson, Alain Boublil, Claude-Michel Schonberg and Herbert Kretzmer and directed by Tom Hooper, the film steps into a world of splendid wonder hard to achieve on the theatrical stage.
To learn more about today's films, our panelists and venue, visit our website.
Follow us on twitter.
Follow us on Facebook to keep up with the latest daily news about women in film.
Connect with us on your mobile at www.letstalkfilm.com