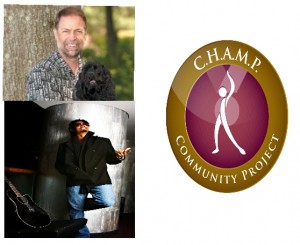 Meet Dr. Craig Piso (www.pisoandassociates.com). His calm nature and over 30 years of expertise has enabled him to successfully help teens and adults dealing with abuse, emotional challenges, etc. His new book, "Healthy Power" shows how to use the power we already have to transform our lives.
Parish M. Blair discusses Fashion Week and introduces us to the lovely ladies of Olivannia. Their theme is: Live, Love & Accessorize! They share how their love of accessories is helping educate women to "accessorize smartly". (Connect at "Olivannia Boutique" on Facebook and "Olivannia" on Twitter)
And we will also meet up and coming music sensation, Tony Henry (www.tonyhenrymusic.com). His talent and "old fashioned" charm have awarded him appearances on BET's 106 & Park and the world famous Apollo Theater in New York. He shares his story of humble beginnings and how he realized his dream, even without the support of his own family and friends.
And the C.H.A.M.P. Community Project (www.champcommunityproject.org) is back in full swing for 2013…get updates on the great work we are starting again in Nairobi, Kenya and beyond!
Learn  More:
www.facebook.com/tscmediaupdates