This week on "Inside Out LIVE! with Traci S. Campbell": Dr. Bretta Blanton, founder of Brilliant Scientists of Tomorrow, will share with us how her organization is on a missions to bring back the importance of math and science to our youth and why it is so very important that they excel in these subjects for themselves and for the future of us all.
You will also meet Mattox (in our Good Spot segment with Parish M. Blair) who will share how she overcame her own negativity and defeating thoughts to become the owner of 4 businesses aimed at helping others.
In our Community Family segment, Cortez Mack will share his mission, through his film "What About the Children" to shed light on the neglect, negativity, and lack of love many teens face from their own parents.
And in our Beauty In / Beauty Out Segment, Parish, will share ways that we can detox out bodies for better health.
Learn More:
www.facebook.com/tscmediaupdates
www.facebook.com/beautyinbeautyouttour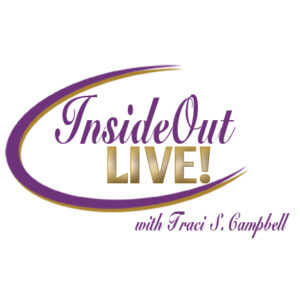 Join us and listen, each week, as we bring you expert and celebrity guests, advice and news to benefit YOU. Get information and valuable advice from our Beauty In/Beauty Out Tour. And YOU...yes YOU... can also have your "time to shine" in our C.H.A.M.P. Community segment where we not only bring you the latest news from the communities the C.H.A.M.P. Community project serves, but we highlight some awesome people and organizations that are also making a difference in their communities across the U.S.
Web
|
Twitter
|
Facebook
|
More Posts (32)