This week on "Inside Out LIVE! with Traci S. Campbell": Did you know that January is Child Centered Divorce Month? Meet two ladies that are heading up this initiative and how you or someone you know can greatly benefit from their resources, advice, education, and outreach this month! And….it won't cost you one cent!
You will also meet Tamara Wood (in our Good Spot segment with Parish M. Blair) who is currently not only waging a war to regain her health, but she is also charging forward to create her dream career and helping others along the way.
And Oscar Hines of Silkology Hair Health Systems is back in our Beauty In / Beauty Out Segment, with Parish, to give us more great hair health education…this time…natural ways to combat hair loss and alopecia.
Learn more:
www.facebook.com/tscmediaupdates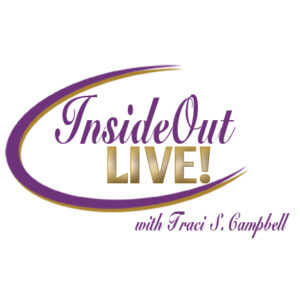 Join us and listen, each week, as we bring you expert and celebrity guests, advice and news to benefit YOU. Get information and valuable advice from our Beauty In/Beauty Out Tour. And YOU...yes YOU... can also have your "time to shine" in our C.H.A.M.P. Community segment where we not only bring you the latest news from the communities the C.H.A.M.P. Community project serves, but we highlight some awesome people and organizations that are also making a difference in their communities across the U.S.
Web
|
Twitter
|
Facebook
|
More Posts (32)