Believe it or not….we are at the end of another eventful and, for many, life changing year!
Join us this Saturday, December 29, 2012 as I am joined by Parish M. Blair of Mindful Living Media and Donald Ortale of Ortale & Associates to recap the great guests and topics we featured on "Inside Out LIVE! with Traci S. Campbell" in 2012!
Thanks to YOUR support of this newly founded show…we are celebrating a LARGE following on these networks:
LIVE65.com
BlogTalkRadio.com
WomensRadio.com
MANY, MANY thanks to all those who tune in each week and, hopefully, take away MUCH from our broadcasts. Join us this Saturday (Dec. 29th) to wrap up this year and get READY for even BIGGER and BETTER shows in 2013.
Learn More:
www.facebook.com/tscmediaupdates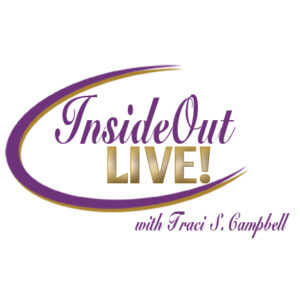 Join us and listen, each week, as we bring you expert and celebrity guests, advice and news to benefit YOU. Get information and valuable advice from our Beauty In/Beauty Out Tour. And YOU...yes YOU... can also have your "time to shine" in our C.H.A.M.P. Community segment where we not only bring you the latest news from the communities the C.H.A.M.P. Community project serves, but we highlight some awesome people and organizations that are also making a difference in their communities across the U.S.
Web
|
Twitter
|
Facebook
|
More Posts (32)