This week on "Inside Out LIVE! with Traci S. Campbell", meet Chef Cordell McGary (www.chefcordell.com) who is using his love of cooking to pursue his mission to eliminate "food deserts" in underpriviledged and challenged neighborhoods nationwide.
In our Beauty In/Beauty Out segment, Parish M. Blair will spend time again with Dr. Thelma Champion (www.teamchampionwellness.com) and learn even more about Ageless Beauty.
And get more updates about our C.H.A.M.P. Community Project organization (www.champcommunityproject.org).
Learn More:
www.traciscampbell.com
www.champcommunityproject.org
www.beautyinbeautyouttour.com
www.facebook.com/tscmediaupdates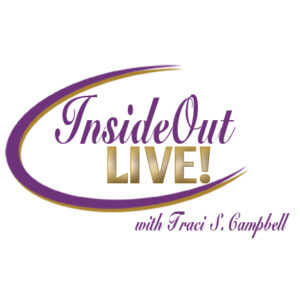 Join us and listen, each week, as we bring you expert and celebrity guests, advice and news to benefit YOU. Get information and valuable advice from our Beauty In/Beauty Out Tour. And YOU...yes YOU... can also have your "time to shine" in our C.H.A.M.P. Community segment where we not only bring you the latest news from the communities the C.H.A.M.P. Community project serves, but we highlight some awesome people and organizations that are also making a difference in their communities across the U.S.
Web
|
Twitter
|
Facebook
|
More Posts (32)