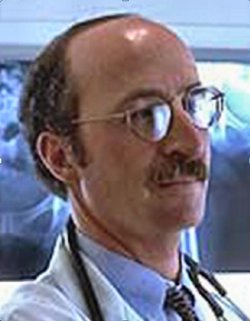 In this interview, Sergio Schwartzman MD (left), a specialist in arthritis, provides important suggestions on getting the most out of your office visits if you have a chronic, long-lasting illness (as compared to a visit for an acute problem like an infection).
Dr. Schwartzman also discusses newer information about RA (rheumatoid arthritis) and some of the medications used in its treatment, how current therapies target more specifically than previously, and special measures needed for diseases involving inflammation.
Dr Gracer then adds some thoughts about the kinds of notes a patient can make to help prepare for an effective visit with a physician, and the kinds of questions you could think about asking.
For a more in-depth discussion about types of treatments and symptoms of rheumatoid arthritis, please go to http://www.womensradio.com/2011/11/rheumatoid-arthritis-early-diagnosis-and-treatment-is-critical/.
More about Dr Schwartzman: Dr. Sergio Schwartzman, MD, is an associate attending physician at the Hospital for Special Surgery in New York, NY and an associate professor at Weill Cornell Medical College with more than 26 years of medical experience. Dr. Schwartzman received the "Best Doctors in New York" award in 2011 from New York Magazine, the Castel Connolly Top Doctors award in 2009, 2010, 2011 and 2012.  Dr. Schwartzman received his MD from The Mount Sinai School of Medicine, NY and completed his residency at Long Island Jewish Hillside Medical Center and his fellowship at The New York Hospital, Hospital for Special Surgery. He received his certification in internal medicine in 1985 and rheumatology in 1988.