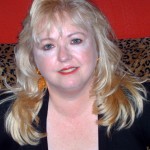 Charlotte Bunch wrote, Feminism is an entire world view or gestalt, not just a laundry list of women's issues.
Karen Tate, author, speaker, and teacher has a deep grasp of the Divine Feminine and Goddess principle. She has dedicated her career to discussing global and personal issues with a broad spectrum of advocates, visionaries and forward thinkers from a Divine Feminine, Right Brain point of view, the shift away from patriarchal values. These conversations could raise your consciousness or save the world.
The innate ability of women to view the world as one interrelated whole is the view we need to end our march into profit driven destruction. When more women's voices are added to policy and decisions making, our culture changes from competition to inclusion.
Learn what denying the feminine face of god, whether the Great She be deity, archetype or ideal, has cost humanity – particularly women!
Voices of the Sacred Feminine Radio
Sacred Tour to Turkey in May 2013
What Can You Do?
Suggestion: Check out Karen's bio
Suggestion: Karen has written many books. Which one is calling to you?
Suggestion: Listen to the many voices in your world. Instead of being overwhelmed, notice where you are inspired to participate. And then, "just do it!"
Thanks to Kari Hillery for her marvelous music! One World Kari's website
And thanks to you for being in the audience. Without you, Weaving the World would not exist!