Fun and Fit interview Dr. Ed James on breaking free from food addictions
Are you among the many people trying to eat more healthfully, especially as we enter the holidays?
Today's guest is a a medical doctor who once overate himself into obesity and pre-diabetes. He now inspires others to recognize traps and tricks that threaten to derail healthy plans.
A self-proclaimed "food addict," Dr Ed James shares ways to fight "societal headwinds" that work against life-sustaining eating habits.
Some key questions to ask yourself (that he helps answer in this interview):
How can you tell whether you're experiencing hunger or a more challenging craving?
Even more problematic, have you crossed a line from craving food to having an addiction?
What is the difference between a craving and addiction?
Learn Dr Ed James's "crowd out" technique to change your eating habits easily and positively. Spot the sneaky and pervasive saboteurs of your best laid diet plans.  As Dr. James says, "Heal 2b Free!" — free from disease, free from obesity, free from feeling hungry even when overeating, free from the stresses of unhealthy food habits.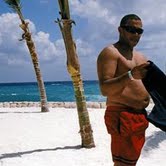 Dr. Ed James was obese and well on his way to full blown diabetes a few years ago.  Since changing his diet and lifestyle, he has now lost more than 50 pounds and freed himself from the grasp of diabetes. He's a practicing radiologist who also holds a certificate in plant-based nutrition from Cornell University. As if that's not a full enough schedule, Dr. James has a Blog Talk radio show called "Funerals and Fried Chicken."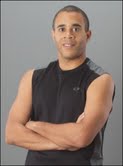 Catch our interview of him here, then zip over to his radio show and website to break free from harmful eating patterns.
Why not share, tweet, or like this post via the icons above.
Please click to visit us at FunandFit.org, subscribe to our YouTube Channel, and follow us on twitter: @KymberlyFunFit and @AlexandraFunFit.  See our instagram pics at: @KymberlyFunFit and @AlexandraFunFit. We follow back!