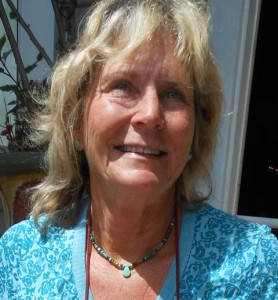 Jane Kelly visited Mexico to learn Spanish and discovered her true  life's work. She left her career as a teacher as her spontaneous import business took off. Over the decades, as Anomaly Imports grew from a wholesale to a retail presence with 6 employees, she helped the weavers of a small Oaxaca village flourish. Decades later, following an arc that brings her back to working more simply out of her home, those relationships continue.
Join us for a surprising conversation one sunny, Santa Barbara day, from the front porch stoop where Jane was selling her rugs next to the weekly farmers market.
Find out more about Jane and her beautiful rugs by calling 1-800-666-8855 or contact her at: AnomalyImports@cox.net.