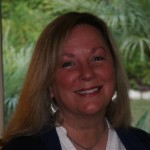 Ann Baker is on Weaving the World Radio to share why you will want to be at the exciting event, Women At Woodstock. This is a first-ever retreat for women 50 and over, at the Emerson Resort and Spa in Woodstock New York October 7-10, 2012.   The purpose is to gather women in midlife for an inspiring three days and three nights of speakers, performances, workshops, and one-to-one expert consultations to help foster change, action, and new undertakings at a point when they are experiencing new freedom in life.  Women At Woodstock is not a regular conference.  It is a very personal experience for every participant – presenter and guest alike.
Speakers and workshop leaders include Suzanne Braun Levine, the original editor of Ms. Magazine, Amy Ferris, author and co-playwright of Marrying George Clooney, Alice Barden, an actress and playwright who will perform Alice and Elizabeth's One Woman Show  on the opening night; Barbara Hannah Grufferman, author of The Best of Everything After 50; Jody Feagan, founder of the San Miguel Literary Festival; Cindy Joseph, a supermodel who started her career at age 49; Elizabeth Geitz, author and an Episcopal priest; business leaders; social media experts; and more.
"When I am an old woman I shall wear purple, With a red hat which doesn't go and doesn't suit me, And I shall spend my pension on brandy and summer gloves, And satin sandals, and say we've no money for butter"
Jenny Joseph
Contact Ann Baker:
What Can You Do?
Suggestion: Use the coupon #3agewaw for a $50 discount when registering
Invitation: Read the Living Declaration that the Founding Mothers created at the March 2012  Women's Grassroots Congress  Then, join the Intentional World of the EGG.
Invitation: Click my comment link and let's initiate some great conversations
Thanks to Kari Hillery for her marvelous music! One World Kari's website
And thanks to you for being in the audience. Without you, Weaving the World would not exist!