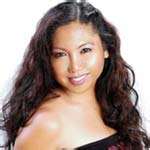 Faith Rivera loved music as a child and it was at a talent show while she was in college that brought to back to the awareness that called her back.
"Don't Let the Music Die"
 brought the audience to their feet and Faith to her passion.
Faith is a Hawaiian born musician and talks of her journey and the role that women have for the world. Magic happens when we show up, even if you don't understand ahead of time. She values the creativity that flow from within and then reaches out to inspire and fill others.
"As a singer, songwriter, dynamic performer, and inspiring messenger, Faith Rivera has it all. Again and again I have seen her creativity, wisdom, and energy inspire, uplift, and transform an entire community."     ~Mary Manin Morrissey / Author of "Building Your Field of Dreams"
Suggestion:  Go to Rome & Florence with me & spiritual leaders from many faiths, scholars, activists, visionaries in October for the Awakened World conference 
Offering from Faith: receive two free songs (mp3s) by signing up for my eNews – be in the know for upcoming concerts including online shows where you can watch from the comfort of your home on your laptop:  Link
Invitation: Read the Living Declaration that the Founding Mothers created at the March 2012  Women's Grassroots Congress  Then, join the Intentional World of the EGG.
Invitation: Click my comment link and let's initiate some great conversations
Invitation: Sign up for the Weaving the World newsletter
Ideas from Faith: a few songs/albums that might be of interest to your listeners
–The World is Waiting for You CD & Book
Thanks to Kari Hillery for her marvelous music! One World Kari's website
And thanks to you for being in the audience. Without you, Weaving the World would not exist!