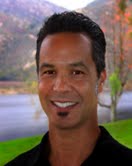 Aquatic Bodywork Supports Healing: Interview with Master Bodyworker, Keith Anderson
Do you know what aquatic bodywork is and what it can do for you? One example of this kind of training that you may have heard of is WATSU. We didn't have much of a clue until we talked with Master Bodywork Trainer, Keith Anderson. We were so impressed we sent our mom into his magical hands. Enter the magic with us!
If you need to:
reduce stress
relieve pain from injuries
increase flexibility
then listen in as this modality could be PERFECT for you.
If you have concerns about
getting water in your ears
sinking instead of floating
being in water too cold or too hot
then listen in as Keith has solutions for all these situations.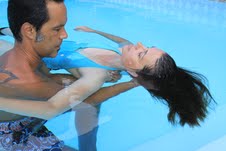 If you are worried about getting your hair wet then what can we say? Tough one to solve in a pool session. But the benefits far outweigh this one issue.
Find out from a leader/ teacher/ healer who has been called "Beautiful Inside and Out" whether an aquatic bodywork session (Example: WATSU) might be right for you.
Our guest is a regular instructor at Rancho la Puerta Fitness Spa in Tecate, MX and trained water healer. With a strong commitment to Balance, Love, and Quantum Harmony, Keith finds ways to support and help every one of his clients. You can find him at quantumharmonyhealing.com
To get fit while having fun, go to FunandFit.org. Tweet us at @AlexandraFunFit and @KymberlyFunFit. Take a look-see at our Pinterest boards via pinterest.com/kymberlyfunfit/ and pinterest.com/alexandrafunfit. Happy, healing, healthy for you!