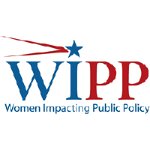 WomensRadio is delighted, once again, to be a Media Partner for 
Women Impacting Public Policy
(WIPP) and their
Annual Leadership Conference
, which will take place
July 18th and 19th, 2012
at the
Liaison Capitol Hill
in
Washington, DC
.  
Barbara Kasoff 
is the President and CEO, and Co-Founder of WIPP, which is a non-profit, nonpartisan public policy advocacy organization with over half-a-million members including 54 business organizations, educating and advocating on economic issues for women in business.  Because of Barbara's leadership, WIPP has worked on procurement issues for women in business and making sure that women are at the table for discussions about the deficit and in representing the interests of women business owners in front of
Congress
for all the bills that affect them.   Barbara joins
Speak Up!
to discuss in more detail WIPP's upcoming Annual Leadership Conference and why it's important for women-owned businesses to attend.