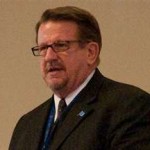 Bruce Knotts
is the Executive Directory at the
Unitarian Universalist United Nations Office
. He has some unique insights into the
LGBT
issue within the United Nations.
There are many places for citizens to be involved in anchoring new changes for our world. Knowing what is in process is a big part of our activism.
Bruce's Bio: Bruce Knotts was born and raised in California. He got his Bachelor's Degree in History from Pepperdine University and his Master's Degree in International Education from the Monterey Institute of International Studies; both in California. Bruce was a Peace Corps Volunteer in Ethiopia. He served in the Foreign Service for many years, retired in 2007 and joined the Unitarian Universalist United Nations Office as its Executive Director at the beginning of 2008. Bruce has been chair of the UN NGO Committee on Human Rights since June 2010 and of the Faith and Ethics Network for the International Criminal Court since April 2010.
Thanks to Kari Hillery for her marvelous music! One World Kari's website
And thanks to your for being in the audience. Without you, Weaving the World would not exist!
Suggestion: Click one of the social network share buttons and share this interview
Invitation: Read the Living Declaration that the Founding Mothers created at the March 2012  Women's Grassroots Congress . Then, join the World of the EGG intentional World.
Invitation: Click my comment link and let's initiate some great conversations