Fred A. Manske Jr. is the former CEO of Purolator Ccurier Ltd., Canada's leading distribution company.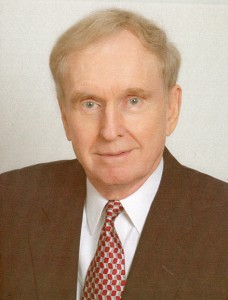 Prior to that, he was Senior Vice-President, U.S. Opertions and Sales of FedEx. Today he's president of
Leadership Education and Development, Inc.
, and author of
Secrets of Effective Leadership
–
a Practical Guide to Success
which has been used in the training programs of many Fortune 500 corporations. His new book is
Core Strategy for Success – How to Lead the pack in a  "Dog-Eat-Dog" World.
Mr. Manske is Chairman of the Ethical Decision Making and Moral Values Symposium which is held annually for college students in Hilton Head Island, South Carolina. In addition, he is an elder in the Presbyterian Church.